About NacSpace All-in-One Digital Service Center
We provide state-of-the-art IT services, a cost‑effective and thriving office space, and a secure and reliable Data Center.
The NacSpace Story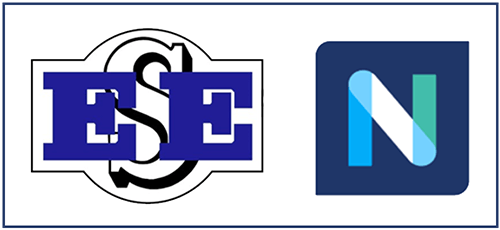 NacSpace was founded as a branch company of Elliott Electric Supply with the talent and vision to alleviate burdensome IT issues, keep data safe at a local site, and bring a metropolitan coworking concept to Nacogdoches.
Our employees share a vision for quality customer service and innovative solutions. We strive to exceed our customers' expectations. NacSpace was founded on the promise to keep IT jobs in East Texas and to continually build strong relationships with our community and surrounding businesses in the area. Your success is our primary goal, and we understand that your success inevitably ensures ours.
OUR TEAM
Our team comprises a variety of talented professionals and IT support technicians with the expert knowledge and training to support you and your business. We are local! NacSpace employees live and work right here in the East Texas community.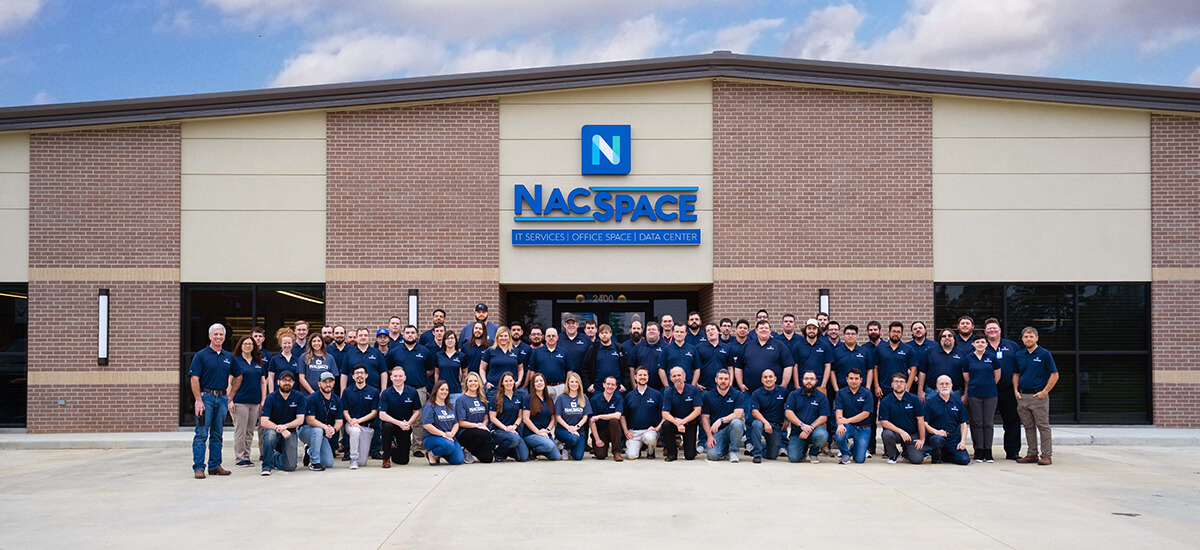 JOIN THE NACSPACE TEAM
Information Technology
Our IT department is expanding. We offer careers for specialists in servers, networking, system administration, IT customer service, low voltage cabling, IP camera systems, security systems, fire alarm installation, and desktop computing support including installing, configuring, troubleshooting, and repairing desktop computers, hardware, software, and peripherals. Our IT department supports NacSpace and Elliott Electric Supply employees as well as our customers throughout the East Texas area.
Software Development
Software development careers at NacSpace include website development, mobile development, and GUI development. NacSpace software developers are responsible for writing and maintaining computer software used by Elliott Electric Supply and our customers.
Website Design
NacSpace web design specialists provide graphic design services for NacSpace. They design websites for Elliott Electric Supply and businesses throughout East Texas.
Technical Writing
Our technical writers communicate effectively with Elliott Electric Supply customers and employees using both written documents and video.
Inventory Management
Our Automated Inventory Management (AIM) system specialists monitor the accuracy and proper functioning of software systems used by Elliott Electric Supply customers.
Marketing
Marketing careers at NacSpace involve advertising, coordinating with office space and IT services customers, social media campaigns, interfacing with the community, and promotional campaigns.
Sales
NacSpace sales personnel establish initial contact with prospective customers and take responsibility for identifying and developing new business opportunities.
Administrative/Clerical
NacSpace administrative and clerical careers include project management, inventory assistants, and receptionists.
Warehouse
The warehouse associates support the day-to-day operations of the branch by providing general stock and organization services. They are responsible for all aspects of the warehouse functions including shipping, receiving, storing, cleaning, and preparing products while maintaining a safe and orderly environment.
BENEFITS FOR FULL-TIME EMPLOYEES
We want our employees to know they are valued. In addition to competitive wages, we offer a comprehensive benefits package, which includes the following:
Medical
Prescription Drug
Dental
Vision
Life Insurance
Voluntary Life and AD&D
Short Term Disability
401k Retirement
Paid Vacation, Sick Leave, and Holidays Off
Bonuses, Discounts, & Reimbursement
Professional Training and Certification
Check Out Our Job Openings and Apply Online! NacSpace is Elliott Electric Supply Store #160.
Contact Us
---
(936) 715-4049
Visit Us
---
Monday – Friday
8am-5pm
24/7 Access Based on Membership
HelpDesk Available 24/7/365 to Clients
Location
---
2400 N Stallings Dr.
Nacogdoches, TX 75964