NacSpace professionally installs and supports commercial surveillance systems and monitors both indoor and outdoor cameras throughout East Texas, including Nacogdoches, Lufkin, Tyler, and Longview.
We work with you to assess your security requirements and provide only the services you need.
We sell, install, maintain, monitor, and support equipment from Bosch, Axis, and more.
We follow up our professional installations with 24/7/365 support.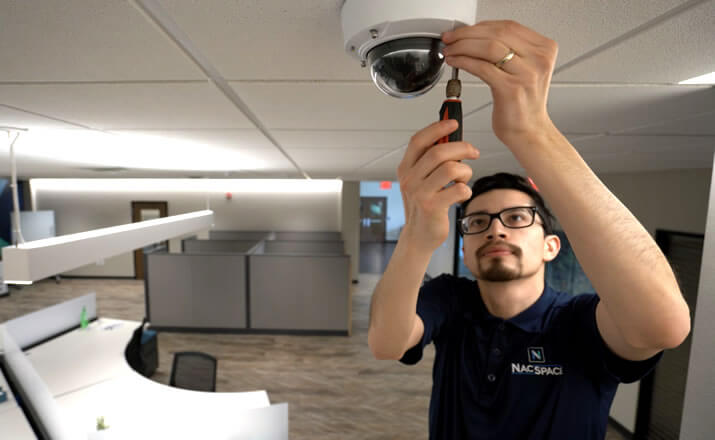 As a professional surveillance company, NacSpace can:
Help you choose the best security cameras and hardware for your business based on your needs. (We can recommend equipment or work with the equipment you've selected.)
Know the local crime trends and plan the camera layout accordingly.
Install, back up, and ensure the camera system is fail-safe.
Actively maintain and monitor your system 24/7, and alert the authorities immediately if a threat arises.
Professional Installation and Monitoring of Surveillance Systems
in East Texas
NacSpace is centrally located in Deep East Texas at our state-of-the-art facilities in Nacogdoches, TX. We consult, sell, install, maintain, monitor, and support anywhere in the region. We specialize in commercial-grade systems for businesses and install and monitor both indoor and outdoor camera systems. Our goal is to ensure you get the right return on your investment in security and avoid unexpected, ongoing costs to keep your business safe and secure.
We're Among the Best Surveillance Companies That Install Systems in
East Texas
NacSpace first began as the in-house technology and software department for Elliott Electric Supply, which was founded in 1972 and now has nearly 200 locations in nine states. Our team has the valuable experience of installing and monitoring security cameras and systems at all Elliott Electric Supply locations, including major warehouses and distribution centers. This means we offer you decades of proven, practical experience with professional surveillance, security, and much more. Get in touch today for free consultations, quotes, and answers to your questions!
Surveillance System and Security Camera FAQs
Which Security Cameras and Surveillance Systems Are Best
for Businesses?
Just like alarms and security systems, acquiring the best surveillance camera system for your business starts with the all-important first step of professional installation. Popular wireless camera systems for home use offer easy DIY installation, but they also present big drawbacks (see "Are Low-Cost, Wi-Fi Based IP Camera Systems Like Arlo, Nest & Ring Good Options?").
Even though IP and Wi-Fi based cameras have come a long way, wired camera systems are still the most reliable choice. The most effective surveillance systems are typically installed by trained experts who are familiar with the best equipment and proven installation techniques.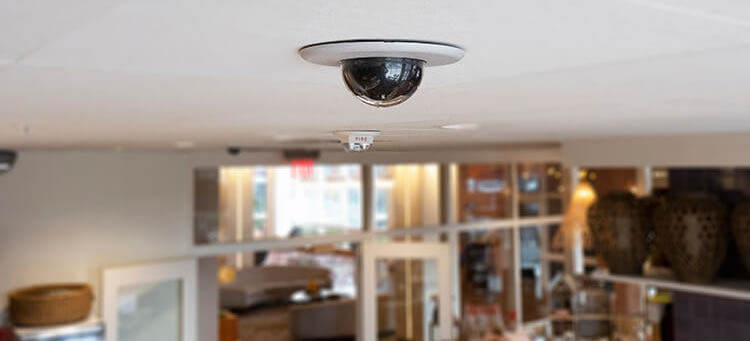 Are Low Cost, Wi-Fi Based IP Camera Systems Like Arlo, Nest & Ring
Good Options?
Most of the latest residential security cameras, like Arlo, Nest, and Ring camera systems, depend on Wi-Fi to transmit video for live feeds or recordings. These cameras also require a consistent internet connection for alarm notifications to work properly. In other words, the success of surveillance systems like Arlo, Nest, Ring, and other wireless security cameras absolutely relies on dependable Wi-Fi. If the internet connection goes down at your location, the camera system cannot do its full job until connectivity is restored.
Another important consideration with wireless security cameras is how each camera is powered. The trade-off of an easy, 100% wireless installation is that these cameras are battery-powered. It's important to let that sink in, especially if you're choosing a surveillance system for a small business or larger commercial application. With wireless cameras, you or an employee will routinely have to remove every single camera from its mount, connect each camera to a charger, wait for the charge, and then reinstall each camera. During this time, of course, your security cameras will be offline.
Home Security Camera Systems vs. Commercial Cameras for a
Business Setting
For the reasons discussed above, NacSpace does not typically recommend wireless security cameras for business applications. Even for homeowners, a professionally installed and monitored surveillance system can be cost-effective and preferable.
The story is not all bad with Wi-Fi security cameras, including Arlo, Nest, Ring, and others. Some of the more advanced options come admirably close to pro-level quality, with certain models offering 4K resolution, a wide viewing angle, and good low-light performance. However, their dependence on Wi-Fi and battery power is often a deal breaker for business owners.
Yet another hidden cost with popular home cameras comes with the storage of the actual video footage. Some products do not offer any video recording at all, unless a subscription is purchased. While certain residential surveillance systems allow physical, on-site storage of video data, the trend is to offer subscription-based cloud storage. The drawbacks of paid storage include the perpetual cost, storage space can be limited to a number of days of video history (depending on the subscription tier), and (again) the requirement of an internet connection to transmit the video data to the cloud.
The gold standard set by commercial security systems is the following:
The surveillance video recording includes notations or bookmarks for motion or other activity.
The captured video is immediately stored securely on a spacious, media-grade hard drive.
The video is preferably uploaded to a private cloud or server as a password-protected backup.
Live and recorded video can be viewed remotely from anywhere.
The entire system is actively monitored by professionals who can notify local authorities for the fastest possible response time.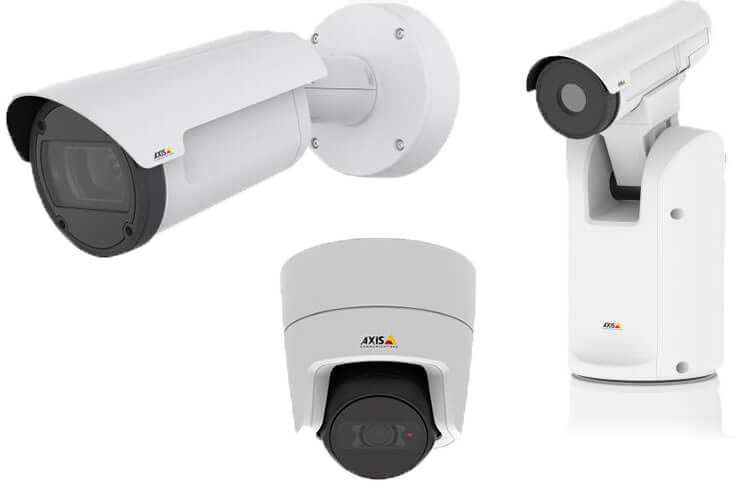 Our security camera system installation technicians serve all of East Texas, including Nacogdoches, Lufkin, Tyler, and
Longview, TX.


Security Certificate License #: B06243001