If your in-house physical server needs to be upgraded or replaced, NacSpace can help you take advantage of the portability, scalability, and redundancy of virtual servers.
We assess your IT infrastructure to see if full or partial virtualization can benefit your business.
We create a virtualized server either on premises or in our data center and back it up in the cloud.
We offer server virtualization management to ensure your backup is ready in case of a failure.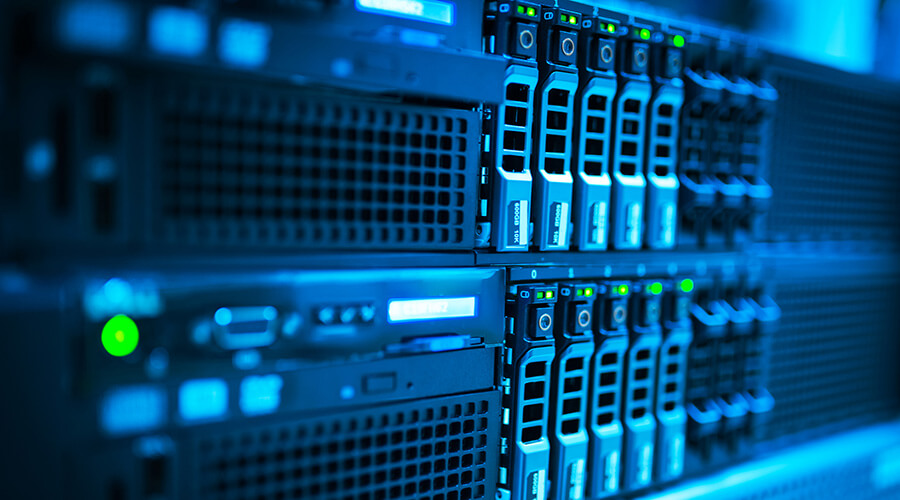 Virtualization Technology: The Magic of Virtualization Software
Virtualization starts with software called a hypervisor. This software sits under multiple operating systems (OSs) and runs them simultaneously in an environment that separates them from the hardware.
Based on your needs, the hypervisor prioritizes the OSs by assigning an order for their operations to be completed as well as the amount of server memory and time each OS receives to process these operations. It completes all these operations faster than an OS on a regular computer. This virtualization technology has led to major developments in parallel processing.
Server Virtualization Benefits
If you have a physical server now, and it's in house, the next time you need to upgrade or replace it, you can take advantage of the following benefits by virtualizing it:
Portability – Don't want to shut down your company to manually move files, applications, etc., every time you get new hardware? Server and network virtualization eliminates that hassle because you can simply drop your virtualized OSs on top of another hypervisor. You can easily move from a Dell to a Lenovo to an IBM and so on because the OSs are hardware independent.
Scalability – Though scalability is available through physical servers, scaling as your business grows is far more cost-effective through virtual servers. With virtualization, you can have one server running six OS servers instead of buying six different physical servers, backing them up, and hoping that when one of them crashes you can move all the software to your other servers and it will still run. This leads you to the benefit of redundancy.
Redundancy – Creating a virtual backup of your IT infrastructure and maintaining it ensure you can recover quickly from cyberattacks, hurricanes, fires, and other disasters. A redundant virtual server as part of your disaster recovery plan spins up quickly and reduces your total cost of ownership.
Ready to reap these benefits? Contact NacSpace.
Virtualization in Cloud Computing
Though having a virtual server backup on premises can be beneficial, letting NacSpace back it up in the cloud creates a disconnected version of your IT infrastructure that's less vulnerable to viruses and other cyberattacks. In addition to our backup as a service (BaaS) offering, NacSpace provides air gap backups in the cloud with optional management services to strengthen your cybersecurity and ensure a fast spin-up. If you prefer to manage your own backups, we offer training for your staff.
NacSpace Data Center provides cloud storage and other managed cloud services that complement virtualization to make your IT infrastructure more efficient, reliable, and cost-effective. We also support Azure, AWS, and other cloud environments. We can help with all your cloud needs – big or small.