NacSpace works with organizations to create and execute their disaster recovery (DR) plans through disaster recovery as a service (DRaaS) options.
We help you create a DR plan based on your outage limits and operating requirements.
We restore your IT infrastructure after cyberattacks, fires, hurricanes, and other disasters.
We offer customized full-cloud, partial-cloud, and non-cloud DRaaS options.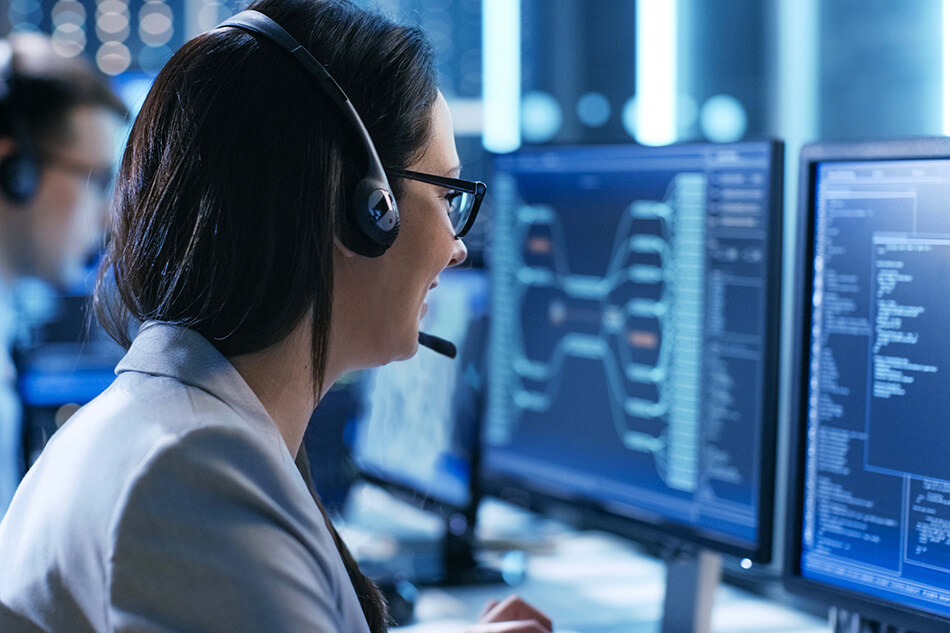 Downtime from disasters can cost your business productivity, sales, and valued customers. Lost data can spark lawsuits and harm your brand reputation. But NacSpace can help you create a DR plan to mitigate this damage and guide you and your business back to normal operations as quickly as possible.
We know that every company's DR plan varies depending on its outage tolerances and the critical nature of its servers. Once we determine your essential services and your acceptable amount of downtime – for example, an hour or half a day – we propose a solution that meets your criteria. You pay for only the services you require. We don't charge you top dollar for a plan that you don't need.
We offer full-cloud, partial-cloud, and non-cloud backup services that ensure your entire infrastructure – computers, OSs, servers, and the data on them – can be restored quickly and affordably. NacSpace can store your air gap backups in the cloud and/or in replicas securely off-site to protect your data. In addition to recovering your critical data fast, NacSpace delivers short backup times, ease of use, monitoring, and reporting.
We can also host a duplicate server with all your content in NacSpace Data Center. Our data center IT experts can create a variety of replication colocations, either on-premises or off-premises, and a secondary site for your physical equipment.
If you need to temporarily relocate your business while recovering from a disaster, you can rent our clean cubicles, private furnished offices, and conference rooms complete with video conferencing technology at our location in Nacogdoches, Texas.
We're here for non-emergencies, too. If you need to relocate your office staff to keep your business running while your building is renovated, we can help. You also can relocate to NacSpace during minor emergencies, like the loss of your internet connection for several days.
Our high-speed internet along with our IT, receptionist, and shipping and receiving services can support you while you return to normal operations. And the bottomless tea and coffee, full kitchen, and food market in the breakroom are available to all data center clients.
We provide secure full-cloud, partial-cloud, and non-cloud backup storage to businesses in Texas, Louisiana, Arkansas, Oklahoma, New Mexico, Georgia, Kansas, Arizona, and Tennessee. You can rely on us to reduce the stress of your disaster recovery period.