From the heart of East Texas, NacSpace website design combines personal touch with professional reach for your business.
We offer web design, web hosting, SEO, domain registration, and logo/brand design.
We can design or update a website that you can easily maintain on your own.
Our website designs are optimized for viewing on any device.

Our Expert Designers Create Custom Websites or Work With Yours
One-on-one attention from the professional team of designers and developers at NacSpace can elevate your web presence to its highest potential. From small business website design to mobile-responsive shopping on eCommerce websites, NacSpace makes highly effective websites easy and affordable.

Need a website that you can easily maintain and update on your own? We're familiar with WordPress and other popular platforms that make editing and posting a breeze. Or, NacSpace can handle part or all of your website maintenance and publishing. Our team can design a new website from scratch or build on your existing site's design, whichever you prefer. Take a look at some of our recent website design projects.
---
Our team includes search engine optimization (SEO) experts who ensure your website is prominent and easy to find.
---
We can redesign your existing website or start from scratch.
---
You can edit, update, and add to your website easily using popular platforms like WordPress, or NacSpace can perform all site maintenance for you.
---
---
NacSpace also offers graphic design services like logo design, branding, promotional materials, and more.
---
NacSpace can tailor an all‑in‑one tech solution for a business of any size. Combining website design with our full line of IT services, we can provide what you need now and scale up as your business grows. Our capabilities are truly unique in East Texas.
---
We never leave you hanging. NacSpace is locally staffed and reachable by phone 24/7, 365 days per year—real people, no automated phone systems. Email is answered promptly.
The Best Return on Your Investment
NacSpace offers surprisingly affordable web design rates, and we excel at giving our clients the most bang for their buck. Our approach is to be the best overall value. Web design companies that claim to offer the lowest cost or "cheapest" option for producing websites may actually cost more in the grand scheme of things. NacSpace works within your budget to help develop a long‑term strategy for your growing business. With our unique ability to bundle various IT and design services, including a wide range of equipment installation and support, we can expand according to your needs, on your schedule.
Recognized as the 'Best of the Best' Web Design in East Texas
Our web design experience goes all the way back to the early days of the internet. We were a small, in-house development team doing big things online for Elliott Electric Supply in Nacogdoches, TX. Attention to detail and innovation enabled Elliott Electric Supply to become a tech leader in its industry. The website, ElliottElectric.com, has been repeatedly voted "the best of the best" among competing websites by TED Magazine. Today, the web design and development department at NacSpace is still doing big things, but now our services are available to you! We have the track record and the resources to help your business thrive.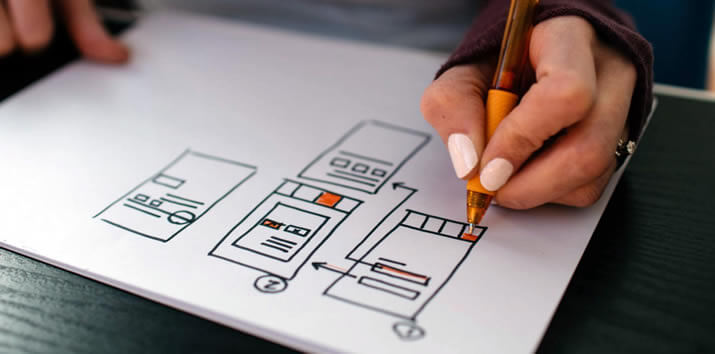 Your business can enjoy top-tier results while working closely with a local member of the East Texas community. NacSpace is ready to earn your business and create a positive, long-lasting relationship. Request your free consultation.
Our office is convenient to all of East Texas, including Nacogdoches, Lufkin, Tyler, and Longview, TX.
---
Take a look below at some of our recent website design projects. We work closely with our clients to deliver a customized web presence that is highly effective, mobile-friendly, and easy to maintain.