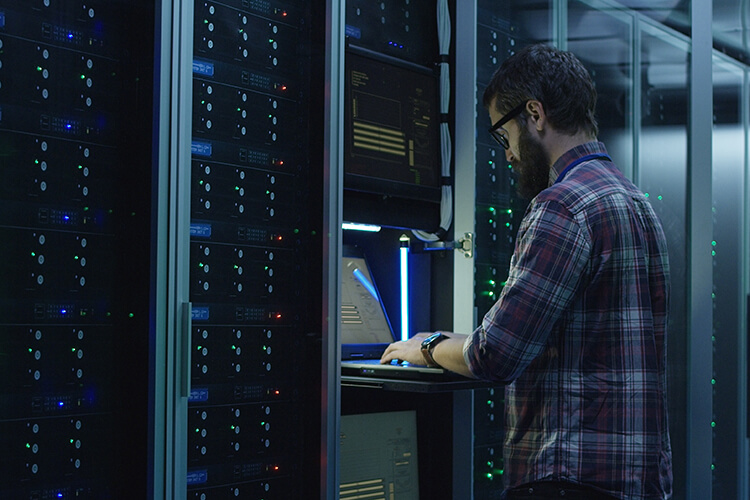 As the pace of business increases in the area, East Texans' information technology needs are growing.
Colocation data centers help businesses offload IT tasks by providing safe and secure spaces for their racks, servers, and other equipment and by offering connectivity options at a lower cost. These data service centers troubleshoot tech needs for businesses so they can focus on innovating for their customers.
According to a Gartner Research Report published Sept. 17, 2020, "By 2025, 85% of infrastructure strategies will integrate on-premises, colocation, cloud, and edge delivery options, compared with 20% in 2020."
The NacSpace Data Center provides the following colocation benefits in these East Texas communities and beyond: Tyler, Nacogdoches, Lufkin, Longview, Carthage, Center, Crockett, Diboll, Henderson, Jacksonville, Jasper, Kilgore, and Palestine, TX.
Fewer Startup Costs with Colo Data Center Host Services
One of the biggest hurdles to starting or expanding your business is ensuring you have effective and secure technology to support it. With NacSpace, you don't have to build your own network closet. You don't even have to hire your own IT network, server, and security specialists. Our colo data center can host, monitor, and maintain your equipment at a much more economical cost.
Secure Networks, Servers, and Racks at a Texas Data Center
NacSpace can create a solution that meets your current needs while offering you the flexibility to expand for future requirements. If you're adding locations, we can build a dependable network that grows with your business using MPLS Layer-2 VPN and other technologies.
From our colocation data center, you can rent a server and racks, featuring various sizes, power options, and price points, that are secured in their own cages.
24/7 Data Center Managed Services
NacSpace's experienced and responsive technicians are available to assist you with both everyday and urgent issues around the clock 365 days a year. We monitor and maintain the hardware hosted at our data service center and protect it like it's our own.
Data Center Redundancy
With NacSpace, your access to your data remains constant because of our data center's dual power feeds, a variety of power options, and an uninterruptible power supply thanks to our state-of-the-art generator system.
We also ensure the right climate for your equipment by managing the temperature, humidity, and air flow in your customized space with air conditioning systems featuring backup power that you can rely on.
Let the NacSpace Data Center's remote hands experts take care of your tech hosting, storage, and support needs.