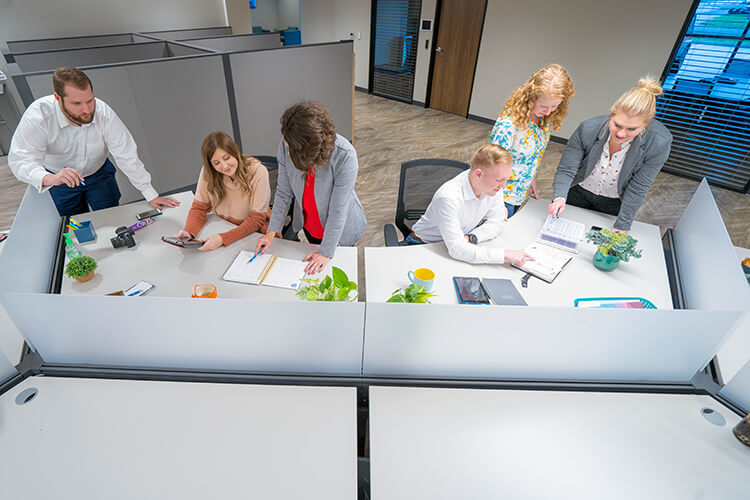 The New Shared Office Space Revolution
NacSpace Coworking Space is perfect for the freelancer or small private business owner who wants a great place to work, but does not need a large corporate office space. Find your perfect shared workspace for rent in our desk or lounge seating areas.
Why Do Workers Choose Coworking?
Collaborate with Others in Your CoWorking Space
Coworking is about community. Collaboration with others in your co working space can be a big benefit. Feel free to collaborate as much or as little as you choose.
No Long Term Commercial Property Leases
Free yourself from long term commercial property leases! Our shared work space is available for rent by the month.
WorkSpace Flexibility
Pay only for what you need today. Expand or change your selected NacSpace office space plan as your company grows.
Skip Company Politics
Because coworkers work for different companies, there are no company politics. Imagine working in an office where you can just be yourself!
Eliminate Isolation
Working from home or in travelling sales positions can be isolating. Our coworking office space eliminates the isolation by offering both coworking desks and a common break area.
Choose your Own Work Hours
No rigid corporate rules here. You choose your own hours. NacSpace is open 24/7/365 for our Office Space monthly members. If you choose to work only nights and weekends, we have a discounted NacShift membership plan designed just for you.
Amenities!
High speed internet, free local coffee, a break room with a food market, and many more amenities are included with every NacSpace office membership.
Significant Cost Savings
Renting a desk is significantly less expensive than leasing real estate. Utility costs are included with NacSpace membership. For a small business, this reduction of overhead costs can be a significant factor in business success.
Need a Place to Meet Clients?
Need a place to meet with clients or team members, try our training rooms and meeting rooms for rent by the hour. Also available for your small private meetings is a furnished office for rent by the hour.
Receptionist Services Available
Improve your corporate image with our optional professional receptionist services.
Enjoy a Latte or Cappuccino?
Make your own specialty latte or cappuccino at our optional espresso coffee bar.
Tech Support
Need a little help? Our Help Desk is available 24/7.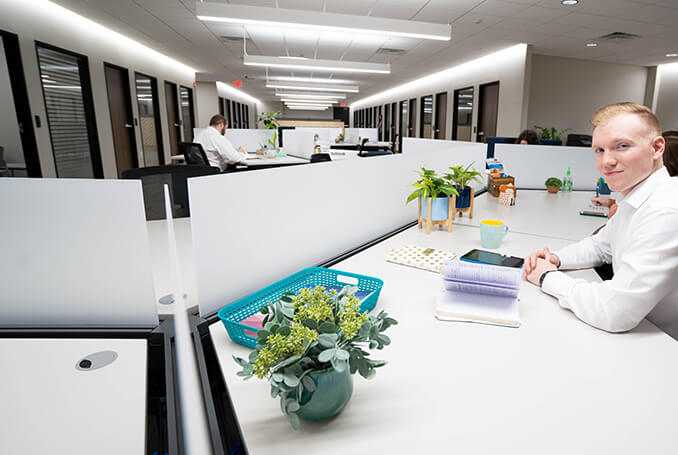 Considering CoWorking?
I Want 24/7/365 Access.
Shared Workspace Desk & Lounge Seating
I need a Private Cubicle or Private Office.
A Dedicated Space with Many Amenities
Interested in a Tour?
Our Coworking Office Space is located in Nacogdoches, Texas near the intersection of I-59 and Loop 224 on N Stallings Drive.