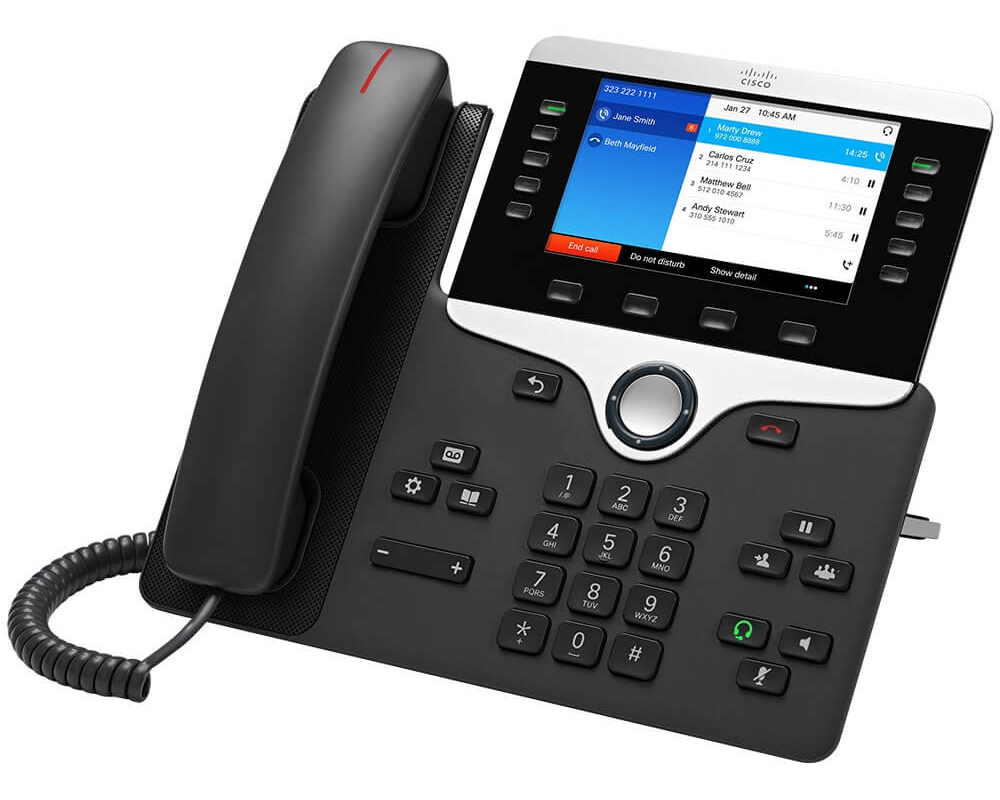 Voice over IP (VoIP) was developed in 1973, but it didn't achieve widespread popularity until 1995. That year, VoIP was introduced as an alternative to plain old telephone service (POTS) and a way to avoid long-distance and international call charges. Now Cisco VoIP phones are ubiquitous on desks around the world.
A phone-based VoIP service requires dialing a number to place a call. A mobile device is the same except it needs a VoIP-enabled app to connect. With a computer-based VoIP service, callers can use their computers, along with headsets and microphones, to make phone calls.
These digital phone systems help businesses save money by converting voices into data packets that are delivered over the internet, so they pay for just internet access while communicating more information faster. To learn more, view "What is VoIP?"
Can I Get VoIP in East Texas?
Yes! Businesses all over East Texas, including those in Nacogdoches, Tyler, Longview, Lufkin, Carthage, Center, Crockett, Diboll, Henderson, Jacksonville, Jasper, Kilgore, and Palestine, TX, can rely on NacSpace's VoIP hosting services and equipment as well as Cisco VoIP phone installation. We're here to answer your questions and improve the way East Texas communicates.
Is VoIP Right for My Business?
To determine this, NacSpace can help you answer the following:
How Much Does VoIP Cost?
VoIP calls take place over the internet, so you pay only for internet access. You don't have to worry about extra minutes or international call charges. NacSpace can help you compare the equipment and charges you have now with the cost of new equipment and features that use VoIP. You may save more in the long run using VoIP.
Are VoIP Phones Reliable?
Though they offer reliability and consistent quality, landlines often involve taxes, fees, and more expensive features. If you have a VoIP phone, you can take calls anywhere you can access the internet. But if your internet connection is unreliable, VoIP may not be right for you. To determine if your high-speed internet connection is strong enough for VoIP, NacSpace can run speed tests, examine your hardware, and pinpoint possible improvements to get your business VoIP ready.
How Do I Set Up a VoIP Phone System?
After determining your business can benefit from this technology, NacSpace can convert your analog system to VoIP for you. We'll help you choose your VoIP equipment (state-of-the-art Cisco VoIP phones or a software-based app you can use on computers with microphones and headsets) and port your number over to a VoIP number. Then we'll provide training for your staff.
Can a VoIP System Expand as My Company Grows?
If your business is growing fast, VoIP's digital technology is usually easier to upgrade and scale than an analog system. It also works with the latest communications infrastructure to meet your needs as they change. Through NacSpace VoIP hosting, you can take advantage of video conferencing, virtual receptionist, click-to dial, paperless fax, call follow me, call monitoring, voicemail-to-email/text transcription, and more.
Our technology ensures uninterrupted business transactions, which instills confidence in your customers and partners.