NacSpace designs, installs, and supports a variety of wireless network solutions featuring the most trusted brands in the business.
We offer Cisco® WLC, Cisco Meraki®, and CommScope® Ruckus® products.
We customize our wireless products and solutions for businesses and budgets of all sizes.
Our 24/7/365 HelpDesk provides on-site and remote support to ensure network performance.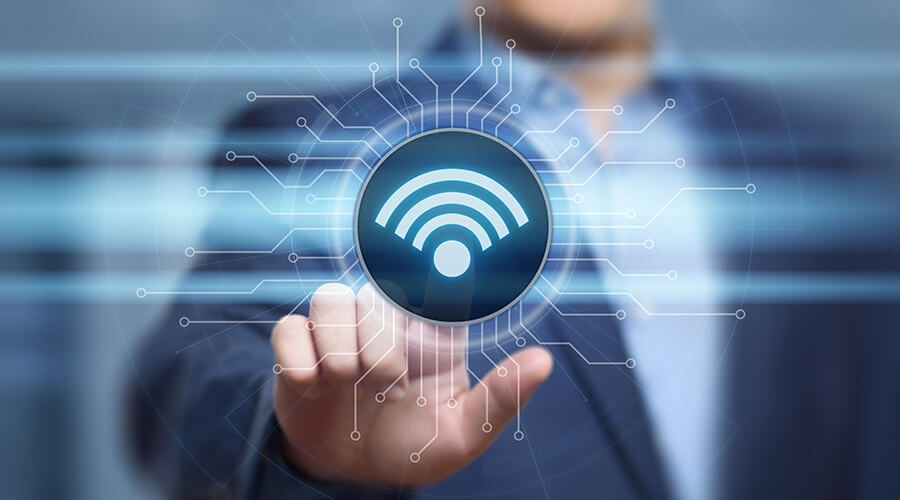 NacSpace wireless network solutions feature the user mobility, fast setup, expandability, and cost savings expected from today's wireless networks. In addition, our IT experts are on call 24/7/365 to ensure your network's security, maximize your connectivity and speed, and minimize your power consumption. They provide only the services you need when you need them, so you don't pay for anything extra.
Products
Wifi access points
Wifi routers
Wifi boosters, extenders, and repeaters
Ethernet/wireless network adapters
Ethernet cable
Firewall software
Solutions
We can design a wireless network for you, improve your current network with new components and other enhancements, and manage your network to ensure consistently positive customer and employee experiences with your technology.
Our services include surveying your wireless network to determine whether your wireless access points are in the right locations to maximize your network coverage. We also offer cellular gateways and Cradlepoint routers to ensure redundancy.
In addition, NacSpace's long-term planning services can help you expand your wireless network as your business grows. We work with you to customize your wireless solutions to your needs – no matter how big or small.
If you prefer wired solutions or a combination of wired and wireless, learn more about NacSpace's wired network design, installation, and support services.
NacSpace's network technicians have earned a variety of certifications including Cisco Certified Network Associate (CCNA®) and Cisco Certified Network Professional (CCNP®) Enterprise.
Our computer network technicians serve Oklahoma, Louisiana, and Texas, including Nacogdoches, Lufkin, Tyler, and Longview, TX.