NacSpace sells, installs, supports, and upgrades video conferencing equipment that's reliable and affordable.
We offer Epson projectors; Dell, LG, and Samsung TVs; cameras; microphones; and speakers.
Our Zoom, Microsoft Teams, and Skype setup and optional training help you collaborate.
Our 24/7/365 HelpDesk technicians troubleshoot on-site or remotely.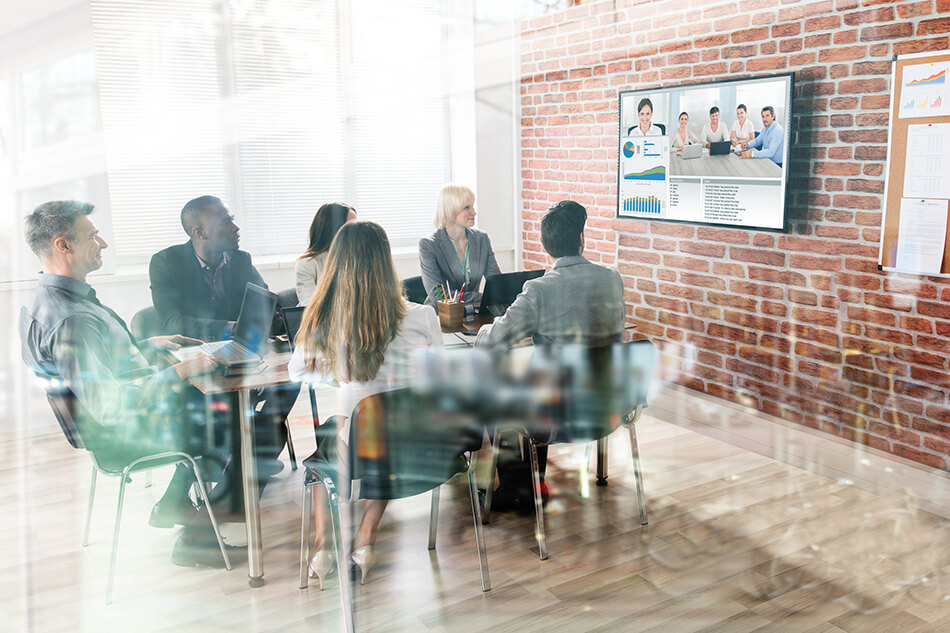 NacSpace provides the equipment and training to get your business set up for Zoom, Microsoft Teams, or Skype video conferencing in a professional environment. With the ability to video conference, your business can continue working throughout changing circumstances and across long distances.
Conference and Training Room Setups
From cameras to microphones and speakers, we can help your business host an effective conference or training session. NacSpace purchases, configures, and installs the video conferencing equipment and helps you set up Zoom, Microsoft Teams, and Skype software.
NacSpace will work with you to identify your business' conferencing needs and create a customized package that fulfills those requirements. We offer optional training for your employees on how to use the equipment and software, we set up trial Zoom/Microsoft Teams/Skype conferences, and we provide the support you need so that you can stay focused on your work.
Video Conference Room for Rent
Want to try out video conferencing first to see if it's right for your business? NacSpace offers a fully equipped video conference room for rent in Nacogdoches, Texas. Hourly and daily rentals are available for our meeting rooms, where you can try our video conferencing equipment firsthand with help from our IT technicians certified in telecommunications.
NacSpace offers a variety of teleconferencing options to suit your individual circumstances. Let us know what you need, and we'll provide a customized plan for your business.
Our video conferencing equipment installation technicians serve all of East Texas, including Nacogdoches, Lufkin, Tyler, and Longview, TX.