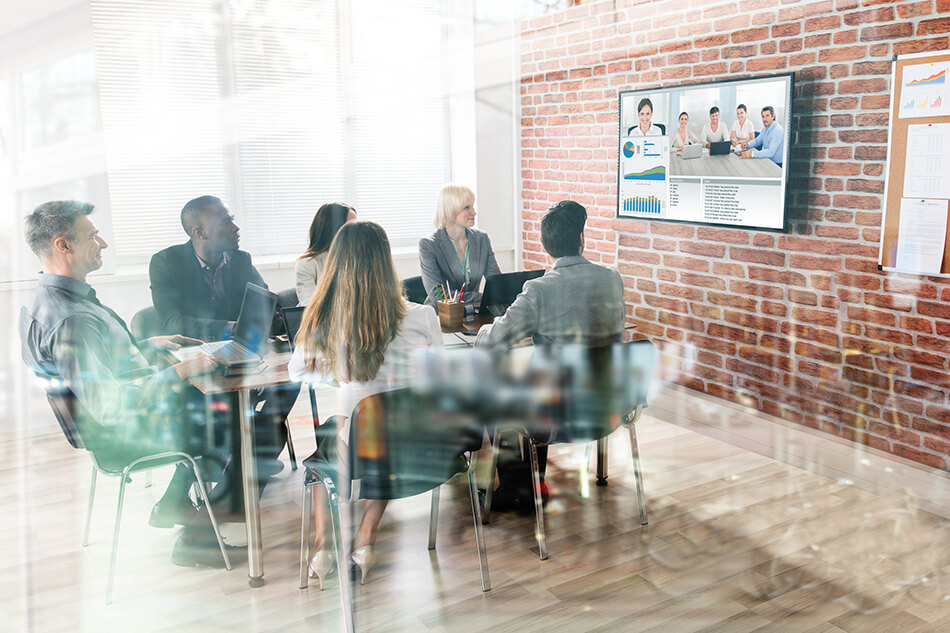 In our highly connected world, you have probably heard people talk about video conferencing or a teleconference. Or maybe you have been invited to a Zoom conference but didn't quite know how it was set up. Video conferencing or teleconferencing allows you to meet remotely with anyone, such as your employees, contractors, or customers, via a live video chat. Services such as Zoom make video conferencing simple and easy to set up, and NacSpace can provide the equipment and training to get your business set up for Zoom video conferencing in a professional environment.
Benefits of Zoom Video Conferencing
Video conferencing is an invaluable tool that allows your business to connect over large distances without having to travel or attend in-person meetings while also maintaining a professional appearance. Zoom video conferences streamline the meeting process by integrating into your calendar system so that meetings are automatically set up at an assigned date and time. You can also share your screen during meetings, allowing everyone to see a presentation or the meeting agenda. Zoom is available for most devices, so the remote attendees of your meetings don't need specialized hardware – they can download the app for free to their mobile device, desktop, or laptop. All the attendees have to do is open the meeting link.
How NacSpace Can Help
With the ability to video conference, your business can continue working throughout changing circumstances and across long distances, and NacSpace can help you get there. NacSpace can install the video conferencing equipment you need for your business to host a professional and effective Zoom conference. We can help you set up a Zoom Room with Zoom-friendly video conferencing equipment which can elevate your video conferences and simplify the meeting process.
From Zoom cameras to microphones, we have you covered. NacSpace will purchase, configure, and install the video conferencing equipment, as well as help you set up a Zoom account. We offer a variety of quality equipment options to suit your space and your business needs, including a Zoom camera, microphone, and speakers. NacSpace will work with you to identify what features are most important for your business and create a customized package that fulfills those requirements. We will train your employees on how to use the equipment and software, set up a trial Zoom conference, and continue to provide the support you need so that you can stay focused on your work.
Zoom Conference Room for Rent
Want to try out Zoom video conferencing first to see if it's right for your business? NacSpace offers a fully equipped Zoom video conference meeting room for rent in Nacogdoches, Texas. Hourly and daily rentals are available in our conference meeting rooms, where you can try out our equipment for video conferencing with Zoom firsthand.
NacSpace offers a variety of teleconferencing options to suit your individual circumstances. Let us know what you need and we will provide a customized plan for your business.
Our Video Conference Installation Technicians Serve All of East Texas, including Nacogdoches, Lufkin, Tyler and Longview, TX.