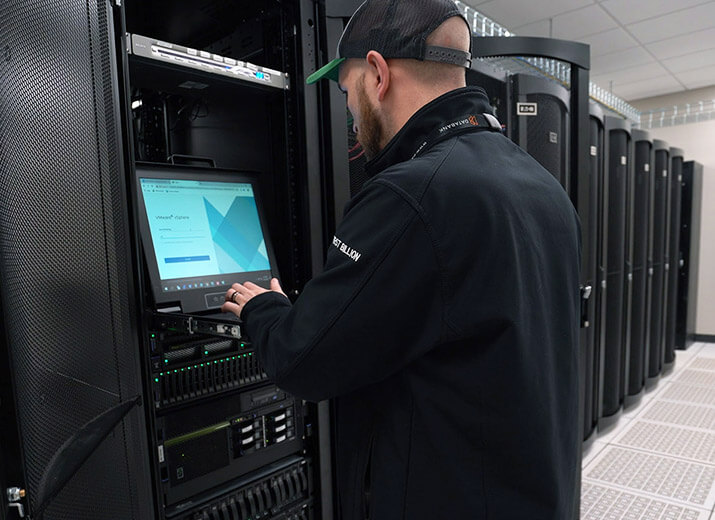 How To Choose the Best Website Hosting Services for Your Business
If you're new to terms like web hosting, domain name registration, server, and data center, then you're likely looking to take your business online for the first time. You're probably facing questions like these: What is the best website hosting out there? How do I compare web hosting companies? Is there such a thing as cheap or free website hosting and domain names? If so, how do those providers make money, and are they the best hosting option for my business?
These are important questions to ask when looking at website hosting options (discussed more below), but one of the most crucial and often overlooked considerations is customer support. Ideally, your web host constantly monitors your website for performance problems, but the lowest-cost web hosts likely cannot afford to do this. This poses a major question: If something goes wrong, how fast can you reach an actual person for help? The last thing you want is a website that's down, costing your business every moment, while you're stuck listening to an automated phone system or waiting for a reply to unanswered emails.
A Web Host With 24/7/365, Real-Person Support in East Texas
NacSpace, in Nacogdoches, TX, is the most advanced hosting and data center (built with Tier II Plus standards) in the East Texas area. While we're proud of our top-notch colocation and cloud hosting capabilities, what easily sets NacSpace apart from other web hosting companies is our unrivaled customer support. We give you true 24/7 phone support, 365 days per year, from real, live people at our headquarters in Nacogdoches — no automated phone systems or outsourced call centers here! We're happy to get to know you and your business, and you can even stop by and see the actual server room where your private cloud, virtual machine, or website is hosted. Knowing and trusting your local web hosting team means peace of mind, and having the absolute best support for your website or server gives your business a true advantage.
Decades of Experience With Domain Hosting, Network Services, and Server Management for Business
Our commitment to excellent customer service is only part of the NacSpace advantage. NacSpace has roots in information technology that reach back to the earliest days of networking, and since then we've earned a great reputation among East Texas business leaders.

NacSpace originated as the in-house IT and software development department at Elliott Electric Supply, which was founded in 1972 and now has nearly 200 store locations in nine states. Even before NacSpace began offering IT and data services to other businesses, we hosted multiple websites, maintained servers, and managed networks for all of the Elliott Electric Supply facilities. We are proud that we've played an integral part in making Elliott Electric Supply an industry leader.

This means you and your business can benefit from decades of real-world experience and expertise, our ability to scale up your services as your business grows, and a web hosting system that works with proven reliability. You can put our expertise to work for your business or organization today!
What Is Web Hosting?
Web hosting is the storage of your website on a web server, which makes your site accessible online. The best web hosts ensure this storage is always secure by actively monitoring hacking attempts. A website consists of various files, and hosting is the storage of these files. If you think of your website as a house, a web host provides a space for your house to stand. But if you want anyone to visit your "house," you'll need an address — a registered domain name.
What Is Domain Name Registration?
The domain name is the address where visitors can find a website, like "NacSpace.com." A domain name must be available (not already registered), and you must register the domain with an accredited registrar if you want to use it. Typically, registering a domain name for use by your website requires an annual fee. A website can use multiple domain names, though a single, registered domain is all that's required to allow visitors to find your site.

NacSpace can handle your domain registration for you, in addition to hosting your website. We even design stunning, mobile-friendly websites, or you're welcome to bring your own. In fact, we offer a complete lineup of IT services for your business, including security for your facilities, managed software and services, VoIP phone systems and video conferencing, network infrastructure, graphic design like logo/branding, and website design.
How About WordPress Website Hosting?
Some businesses and organizations prefer WordPress or a similar platform for conveniently managing a website. If this is something you're interested in, NacSpace can host your WordPress site or a website from another platform (including most online stores and ecommerce platforms). This is something we have done and continue to do for numerous clients. Ask us for a free consultation.
Is Choosing a Cheap or Free Web Host a Good Option?
Unlike NacSpace, free web hosting companies routinely insert ads into your website. In this scenario, these advertisements and their content are beyond your control. Such ads do not benefit you monetarily and will likely distract from your content, with the potential to lead visitors away from your website. Other disadvantages of extremely low-cost or no-cost web hosting include an absence of customer support, poor site performance (uptime and load speed), a limited number of webpages, and other feature limitations that require paid upgrades.

If you have a small business or organization and are interested in a budget-friendly web hosting option, ask us about Shared Hosting.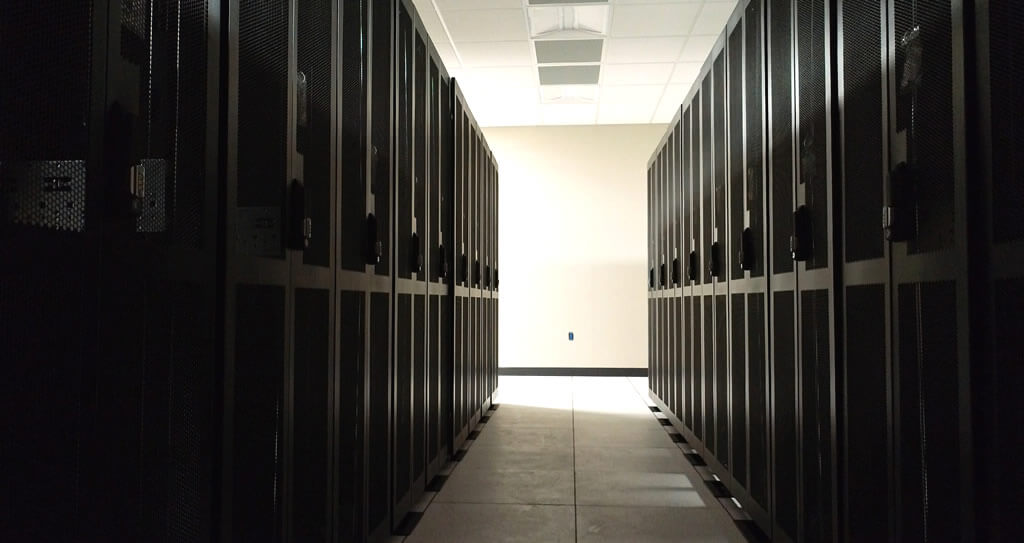 What Are the Benefits of Paid, Professional Web Hosting?
A quality, reputable web host like NacSpace is highly motivated to maintain, safeguard, and backup web servers to provide reliable service with maximum uptime. Read about the NacSpace Data Center to learn about our colocation, redundant infrastructure, cloud storage, and other services. When NacSpace hosts your website you enjoy excellent performance and the highest level of support 24/7/365. Our wide range of capabilities gives your business plenty of room to grow.

NacSpace is not a cookie-cutter service provider. We are a brick-and-mortar East Texas company interested in tailoring our services to the unique needs of your business or organization within your budget. As a true all-in-one digital service center, we can bundle any services your company needs, from communications, networking, and managed software services, to data center, web design, and graphic design services. All our services are handled in-house right here in Nacogdoches, not outsourced, and we can scale up your systems and services as your business grows. Contact us today to find out how NacSpace can help with your web hosting, domain registration, and much more.
Ask us for a FREE CONSULTATION on web hosting and domain registration!
Our Nacogdoches data center and support staff are convenient to all of East Texas, including Lufkin, Tyler, and Longview, TX.