From helping you select a server to implementing a long-term plan for maintenance and upgrades, NacSpace server technicians can help you get the most life and performance out of your server hardware while minimizing your chances of downtime.
We help you understand your server options: physical, virtualized, cloud, or hybrid.
Our 24/7/365 HelpDesk can monitor your server's security, maintain patches, and more.
We service a wide range of server brands even if we don't sell them.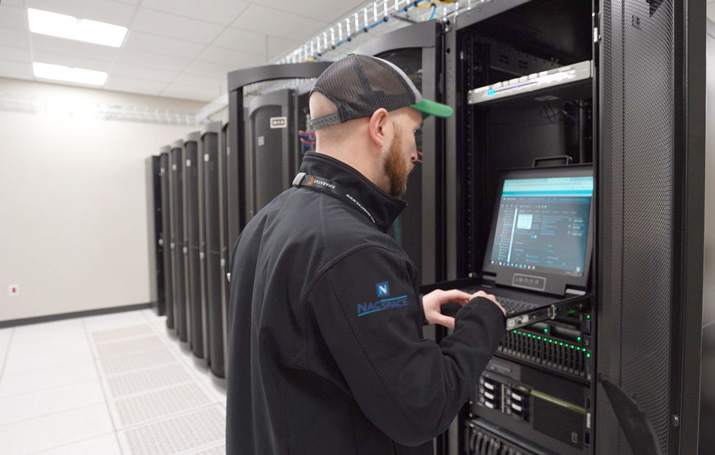 Avoid Downtime and Know Your Options for Server Hardware
NacSpace first works with you to determine your business and budget needs and help you select your server hardware and server software. We sell server brands including Dell and HP. You don't need to know how to set up a server – we cover server installation for you and follow up to ensure your server is working correctly.
Certified to support VMware and Windows servers, our technicians can work with the servers and server computers you already have in place, even if you didn't purchase them from NacSpace. Whether you need a small business server or computer server or you want to build a server for a large enterprise, we can help.
While certain maintenance tasks can increase a server's capacity and attempt to keep pace when your business grows faster than expected, the fact remains that a server cannot operate forever. Relying on server hardware that has reached its estimated "end of life" is not recommended and carries an ever-increasing risk that crucial components will fail.
Eventually your business will need to invest in a server refresh or upgrade, which means replacing the server with a new one. NacSpace can help you determine the most sensible way to keep your servers operating as needed, whether that involves proactive maintenance, server replacement, cloud-based solutions, or a combination of these and other options.
Based in East Texas, Our Server Technicians Will Travel
For decades NacSpace has been assessing the technological needs of businesses and implementing solutions throughout the US, particularly in the southern and coastal regions. We understand the need for reliability, expandability, redundancy, disaster preparedness, and low-latency performance.
Headquartered in Nacogdoches, TX, which is conveniently located between Dallas-Ft. Worth and Houston, NacSpace is ready to consult with your business and bring smart options to the table. Beyond helping you choose and maintain server hardware, we offer a data center built with Tier II Plus standards and a variety of options for colocation, cloud-based solutions, disaster recovery, general IT services, web design, website hosting, and even office space.
Whether your server hardware is on-site, off-site, or a hybrid combination, NacSpace technicians are available 24/7/365 and can travel to any location. Does your business need low-cost, high-speed connectivity in a rural location? We have access to data centers throughout the US and are able to tailor our services to the specific needs and goals of organizations of any size.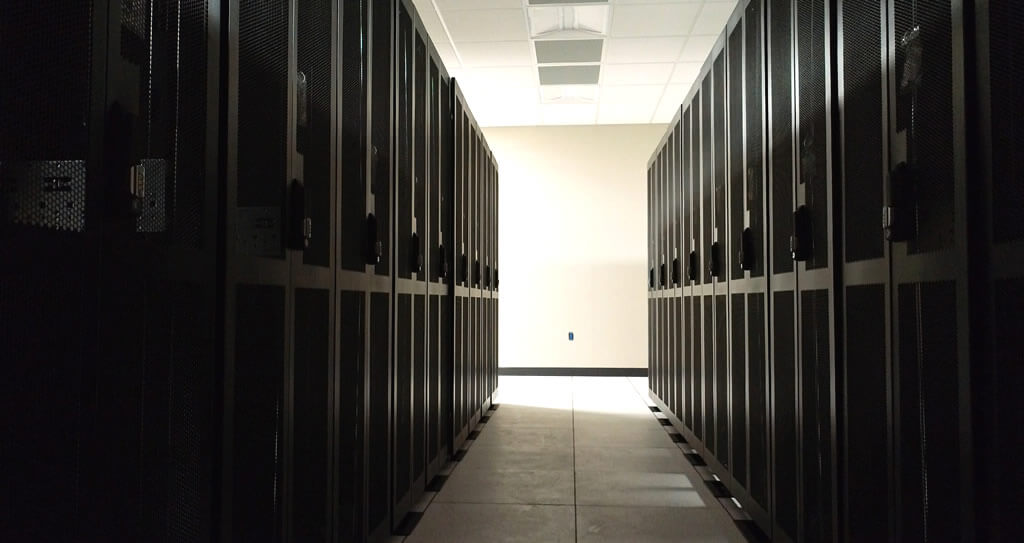 Server FAQs
A Simple Definition: What Is a Server? What Does a Server Do?
A server is a networked computer that provides a service to other computers. The service provided can be file access, like in the case of an application server providing the files that constitute a website, or it can be email routing, access to printers or other peripherals, or a number of other services.
Types of Servers
Along with application servers, mail servers, and print servers, you can choose from an endless list of other servers to meet your business needs: catalog, database, game, media, proxy, sound, web, and more. NacSpace technicians can walk you through all these. The important thing to remember is these servers can be physical, virtual, or a combination of both.
What Is a Virtualized Server and How Is It Useful?
A virtualized server is a server that has been imaged and converted into a virtual machine. It offers the benefits of using software to create (or "virtualize") one or more servers using a single, physical machine. Virtualizing is an economical solution, whether you use the technique yourself with your own server hardware or opt for a cloud-based solution, which we also offer at NacSpace.
Advantages of Cloud-Based and Hybrid Cloud Servers
There are many significant advantages to the cloud-based approach, effectively "renting" your server hardware. Servers in the cloud let you avoid the considerable expenses of running your own data center.
Setting up a cloud server can be complicated; NacSpace can do that for you. Our managed cloud services also include software, operation, monitoring, maintenance, and replacement. You avoid the expenses of buying and periodically replacing uninterruptible power supply (UPS) systems and their backup batteries, HVAC systems with their related maintenance and utility costs, monitored security systems, and facility generators for backup power, which require their own costly maintenance.
In effect, cloud-based servers are worry-free, and you avoid major upfront and recurring costs, as well as any "surprise" expenses. With the cloud environment, you bypass the large initial cost of buying your own server, as well as the many costs of keeping a data center running year-round. The money you would otherwise invest in server operation, maintenance, and replacement is spread out over time, much like a subscription.
Furthermore, using cloud-based servers is not an all-or-nothing approach. Hybrid options, in which you own your own servers while still using a cloud environment in certain situations, can be the right choice for many businesses. For instance, a complete cloud-based backup of your company's core operations can be part of a robust disaster recovery plan. This is a popular strategy among businesses headquartered in the Gulf Coast hurricane region. In the event of widespread outages, a company can continue operations and even relocate personnel to our office space in Nacogdoches, which is in driving distance from Texas and Louisiana coastal areas where hurricanes are common.
Cloud-based options at NacSpace include the following: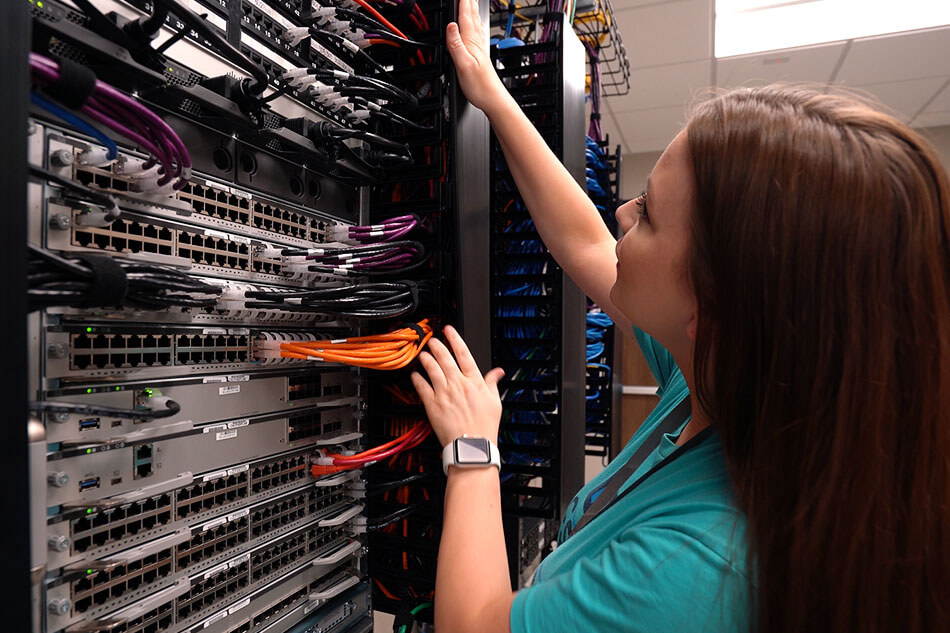 How to Know When It's Time to Upgrade Server Hardware
NacSpace does not typically recommend actively running a server after four to five years. In some cases the hardware can be repurposed to a non-primary role at this age. While it's possible to push a server further than five years, the likelihood of an outage begins to increase rapidly at that point. Additionally, the longer you use a server beyond its estimated end-of-life the more difficult it can be to find the right parts when maintenance is needed.
With age comes increased risk that dated hardware may fail, but NacSpace can reduce this risk by installing redundant components such as power supplies, network cards, mirrored hard drives, and more. We are happy to help you evaluate these options and determine if redundant server hardware components are worthwhile investments for your organization.
What About Colocation? How to Know When to Colocate Servers
Colocation means running servers in multiple data centers. This redundancy gives your business additional servers on active standby. Latency, or response time, is directly affected by physical distance. Colocating servers can give your users a faster response time, a major performance benefit. This alone can significantly improve the experience of anyone using your servers.
What's more, if a server goes down, colocation lets us reroute your users to the nearest colocating server. This naturally benefits your business by preventing downtime. In addition to our data center in Nacogdoches, NacSpace has access to linked data centers throughout the US. We offer high-quality infrastructure including server and network administration as well as technicians available 24/7/365. As mentioned above, NacSpace is strategically located in a safe but convenient proximity to the Gulf Coast, between DFW and Houston.
NacSpace can do anything from simply providing the rack space for your server hardware, to monitoring and maintaining your servers for you, to providing cloud-based options, disaster recovery plans, and colocation. The needs of every business are different, and we specialize in helping you weigh all of your options. Schedule your free consultation today!