NacSpace, based in Nacogdoches, TX, is a managed service provider (MSP) that offers infrastructure as a service (IaaS) options to businesses in Texas, Louisiana, Arkansas, Oklahoma, New Mexico, Georgia, Kansas, Arizona, and Tennessee.
We host your main IT infrastructure so you can focus on your business.
We offer a variety of full and partial cloud services customized to your needs.
Our optional managed services include 24/7/365 HelpDesk support.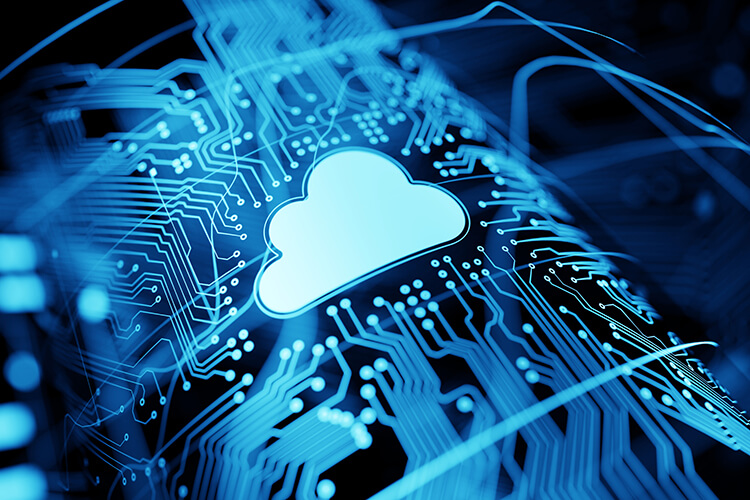 Imagine leasing a server in the cloud to house your company's main IT infrastructure instead of spending a lot of money on building your own physical IT setup on-site. You can run any operating system and app on this server without maintaining the server. You and your employees can store and access your data using an internet connection.
Your on-premises IT specialists don't have to take care of this scalable storage because NacSpace supports your IT infrastructure – and all the storage, server, networking, and load-balancing resources it encompasses. We monitor it for security risks, create a backup for it in case of a system failure, troubleshoot it, and ensure it features the latest and most appropriate technology for your needs.
NacSpace can assess your business at no cost to see how we can complement your existing IT infrastructure; you pay for only the services you need when you need them. Then we work with your IT specialists to migrate your business to the cloud while ensuring uptime, security, and scalability for future growth. If you don't already have on-premises IT specialists, NacSpace can serve as your IT team.
Which Cloud Storage Options Does NacSpace Offer?
Built on Tier II Plus standards, NacSpace Data Center can customize the following secure and reliable cloud storage options for your business.
Private Cloud or Personal Cloud
A private cloud ensures you're the only one who uses your cloud. Unlike the public cloud, you do not share your cloud with other customers. Though more expensive, this option is highly customizable.
Hybrid Cloud
Hybrid clouds combine more than one type of cloud, typically a private and public cloud. With this more economical cloud solution, you can use the public cloud for high-volume, lower security needs and the private cloud for sensitive and critical tasks.
Managed Cloud
Managed cloud services complement your current IT infrastructure and staff. These services help you take advantage of features that are otherwise difficult for small businesses to access due to the associated costs and required IT expertise.
NacSpace can host your managed private or hybrid cloud in our data center, which is monitored by our IT technicians 24/7/365 days a year. We can back up your databases so they're fully recoverable, customize replication colocations, and assist with your disaster recovery plan through our disaster recovery as a service (DRaaS) offering.
Can NacSpace Help Me with IaaS Even If It's with Amazon Web Services, Microsoft Azure, Google Cloud Platform, Rackspace, or Red Hat?
NacSpace definitely can help because we customize our IaaS offerings to your needs. And for an entry point, we may be more affordable and more approachable. Our responsive IT experts listen carefully to your needs to create the right bundle of services for you. Then we can scale those services up or down to meet your specific requirements at the most economical cost.
In addition to providing our own IaaS offering, NacSpace supports IaaS from Amazon Web Services, Microsoft Azure, and others. We also work with many combinations of these, so we're able to tailor our support to complement your IaaS configuration.
What Other Cloud Services Does NacSpace Provide?
Our platform as a service (PaaS) model includes all our IaaS features along with management of your operating systems and middleware. Our software as a service (SaaS) model adds software and app management to IaaS and PaaS.
Interested in NacSpace's Cloud Storage and Cloud Computing Management?
Contact us for a free consultation.