NacSpace designs, installs, terminates, tests, labels, certifies, and upgrades low voltage, structured cabling and wiring for businesses.
We future-proof your infrastructure with fully certified low voltage cabling.
Our cabling options include security system, commercial, fiber optic, and network.
We manage your network closet and relay rack cabling for peak performance and reliability.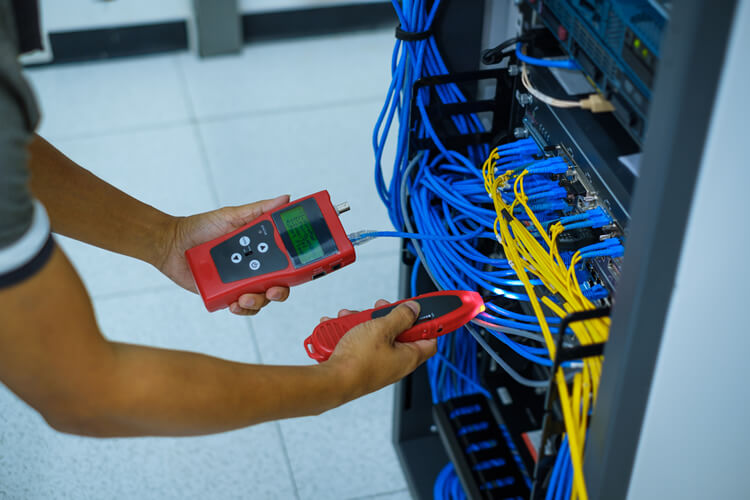 Whether you need a structured cabling specialist to design your wiring infrastructure or work with your existing architectural and engineering designs, NacSpace can make sure your cabling is performing at full capacity and is organized, streamlined, and labeled appropriately for future updates and additions.

We can handle all your cabling needs from start to finish, or we can address specific phases like termination, commercial certification, and labeling. Our goal is to meet your current networking requirements while preparing you for your future networking needs.
Our structured cabling specialists ensure the components (cabling, racks, network cabinets, hardware ports, etc.) of your customized cabling infrastructure meet commercial standards and work well with technology from multiple vendors. Our cable options include fiber optic, coaxial, alarm, access control, and Ethernet (cat6, cat7, and cat8).
NacSpace offers the following types of cabling:
Security System Cabling
You depend on your security systems to keep your business safe, and professional security system installation can ensure these systems work correctly. By partnering with NacSpace to determine your security requirements, you can be confident that your employees are secure and you're paying for only the services you need.
NacSpace installs and wires remote monitoring systems and access control systems and alarms. We also install, wire, and monitor surveillance systems. In addition to alarm system installation, we can help with CCTV camera installation as well as coax security cameras, cat5e and cat6 security cameras, and fiber optic security cameras. NacSpace also offers 18/2, 18/4, and 18/6 control cabling.
Commercial Cabling
Wiring that meets commercial cable standards is integral for an organization's network. NacSpace technicians run, terminate, label, rigorously test, and certify your office, fiber, LAN, voice and video conferencing, and data cabling while considering heating, cooling, and airflow conditions for your organization's structured cabling system.
We also clearly organize and label your Ethernet (cat6, cat7, and cat8), fiber optic, and other cables throughout your building and its network closets and server rooms. You can rely on our server rack cable management and network rack cable management for safety and expandability.
Fiber Optic Cabling
NacSpace's customers choose fiber optic cabling for its long-distance transmission and greater bandwidth. Our fiber to the premises (FTTP) process involves working with you to determine the fiber optic cable types and fiber connector types you need to greatly increase connection speeds for your business while staying within your budget. We run single-mode, multimode, armored, unarmored, riser, and plenum fiber to offer the bandwidth you need at the most economical cost.
NacSpace provides installations, terminations, turnups for the lines we run, fusion splicing of broken fibers, connectorization, full testing including optical time domain reflectometer (OTDR) testing on fibers, certification, and labeling. You can also count on our fiber optics installers, who are certified by The Fiber School (TFS), for installations, repairs, and upgrades.
We offer trusted brands including Corning, Fluke Networks, Fujikura, ICC, and Leviton.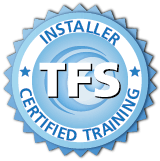 Network Cabling
Businesses throughout Texas and Louisiana trust NacSpace with their network cabling infrastructure.
From your Ethernet server rack, network rack, power distribution units (PDUs), and uninterruptible power supply (UPS) systems to your backbone distribution system and data center, NacSpace technicians work with you to assess your specific office cabling needs and customize a solution that expands along with your business. We are there for the whole process, from design to follow-up support. NacSpace also offers relocation services.
If you're looking for help with a network closet, network cabinet, or data cabinet, NacSpace offers both new construction and modernization. We run, terminate, test, and certify the cabling and then label the cabling in network closets and cabinets to make future networking upgrades and troubleshooting easier.