NacSpace, a managed service provider (MSP) in Nacogdoches, Texas, helps businesses in Louisiana, Oklahoma, and Texas find the right operating systems (OSs) for their needs.
We purchase, install, and maintain OSs and middleware.
We virtualize OSs and migrate them to the cloud.
Our 24/7/365 HelpDesk is ready to provide support.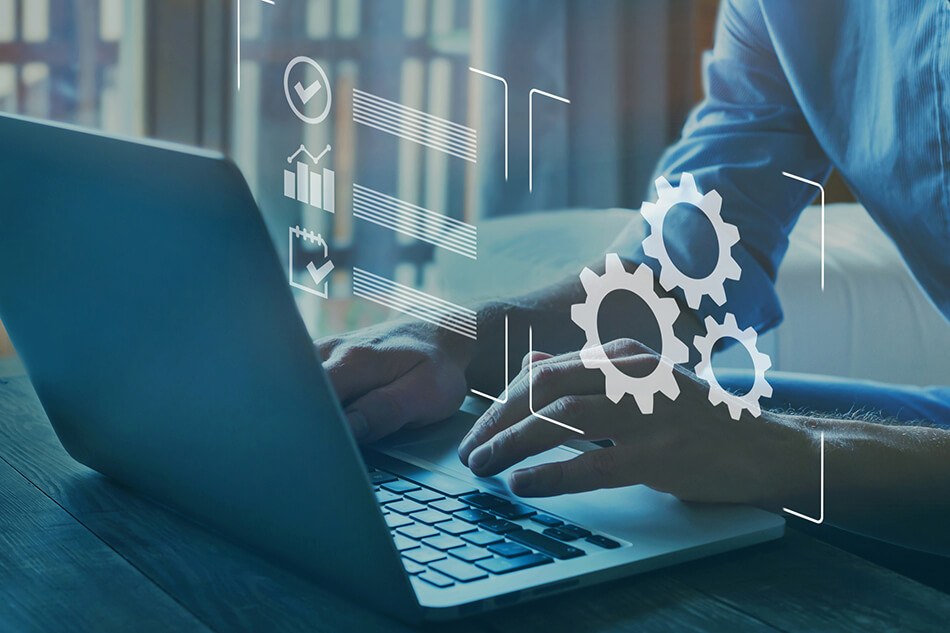 How Does NacSpace Support Operating Systems?
Wondering if you should hold off on the latest macOS update because you heard it's buggy? Upgrading to Windows 11 or partitioning a hard drive in Windows 10? Thinking about moving your business computers to Ubuntu to save on licensing fees? Or maybe considering a migration to a light-end cloud OS to cut costs and increase productivity? NacSpace has the answers and support you and your business need when you need them.
Our platform as a service (PaaS) offering includes purchasing, installing, and maintaining OSs and middleware. Our certified IT technicians implement prescribed OS upgrades quickly to ensure your business computers' security. They then follow up with you to resolve any side effects the updates may have caused.
Our commercial mobile device services ensure your mobile device OS is helping your employees fully take advantage of their iPads or Android devices.
For a server OS, small businesses may not need the same features as large businesses. We pinpoint the OS that meets your server and budget requirements, install it, and support it. We can also sell, install, repair, and upgrade servers.
Our network installation and support services include working with you to determine the right network for your OS and server. In addition to network design, installation, and management, we can help you expand your network as your business grows.
NacSpace also can virtualize your OSs and/or migrate them to the cloud with minimum downtime.
Our 24/7/365 HelpDesk support for OSs, provided either remotely or on-site per your needs, ensures you're running the right OS software – and the right version of that software with the appropriate patches – at all levels of your business. We do this even if you acquired your hardware and software from another company or you're working with another cloud services provider.
What Is an Operating System? What Are the Different Types of Operating Systems?
An OS is the brain of your computer, tablet, cellphone, server, or network. On PCs, tablets, and cellphones, it's the software that executes applications and controls your peripherals. On servers, OSs manage and monitor client computers, implement security, and perform advanced-level hardware and software services. A network OS is designed to manage routers, switches, firewalls, and other network components that help computers share information with other computers and peripherals in the same network.
If you can access web-based applications from a remote server, you're likely working with a cloud OS. This type of OS manages virtual machines, virtual servers, and virtual infrastructures in cloud computing or virtualization environments.
What Are the Popular Operating Systems? Windows 10 and 11, macOS, Ubuntu and Other Linux Distributions
For consumer desktops and laptops, Chrome, macOS, Ubuntu, and Windows 10 are the most popular OSs. Chrome is a Gentoo Linux-based OS from Google, macOS was developed by Apple, Windows 10 and the new Windows 11 are from Microsoft, and Ubuntu is a Linux distribution composed of mostly free and open-source software.
Tablets generally run on Android or iPadOS, while most cellphones use Android or iOS.
The most popular server OSs are Linux software distributions, including Debian, Ubuntu, Red Hat, and SUSE. E-commerce businesses generally rely on Unix, the stalwart that led to Linux. Microsoft Windows Server, based on Windows 10, is a cloud-ready OS.
Popular network OSs include Linux-based systems (NVIDIA Cumulus Linux, Open Network Linux, Dent, SONiC), Junos OS, FortiOS, Arista Extensible Operating System (EOS), and proprietary network OSs like Cisco IOS.
Cloud OSs include Microsoft Windows Azure and Google Chrome OS.
Need More OS Information? Click the Button Below.