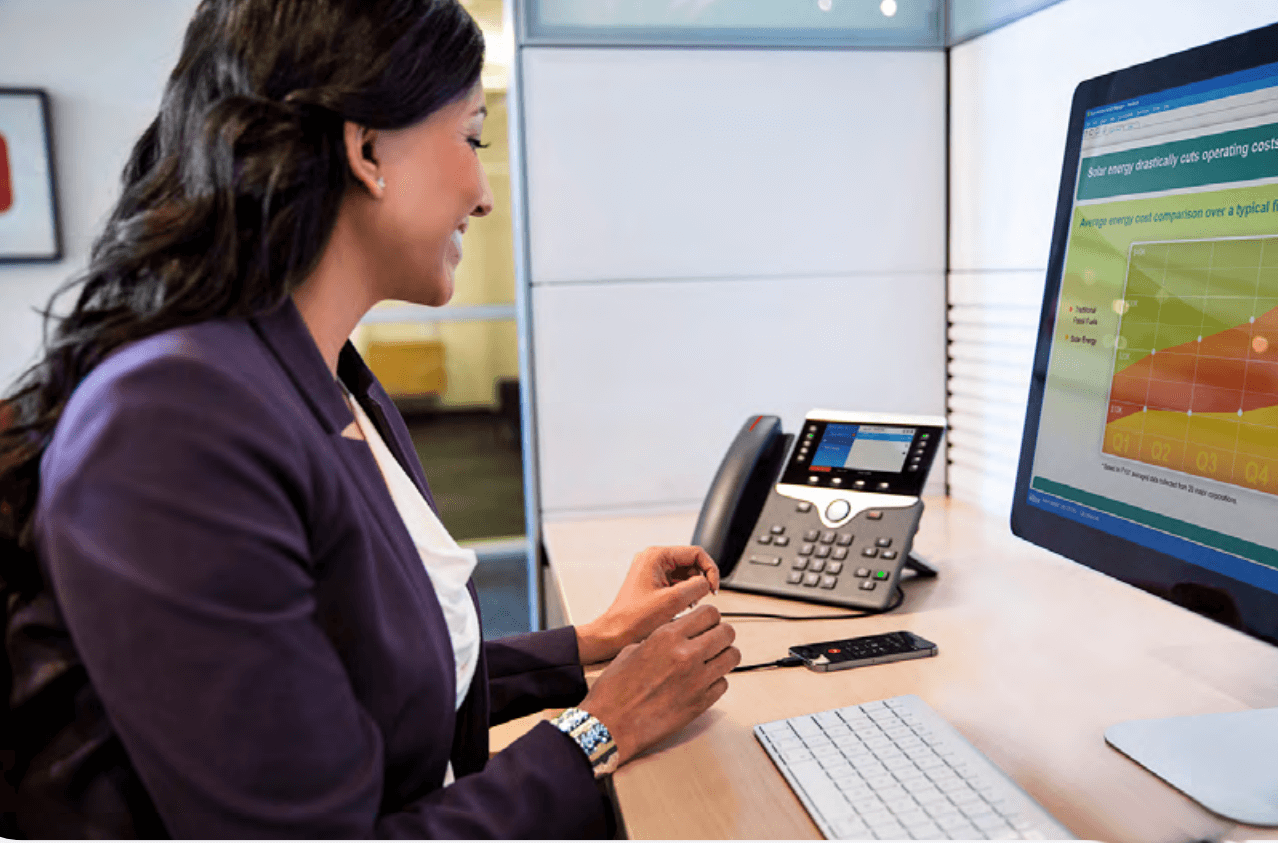 Voice over IP (VoIP) converts voice and multimedia files into digital signals, which are compressed into data packets. These small packets can transfer a lot more information over the internet than can be communicated over traditional analog technology. Once the packets arrive at their destination, they're decompressed for the receiver.
You can use VoIP to deliver voice and multimedia content over a high-speed internet connection instead of an analog phone line.
When Was VoIP Developed?
The first VoIP transmissions in 1973 were part of the Network Voice Protocol invented for the Advanced Research Project Agency Network (ARPANET).
When broadband Ethernet was introduced, call quality improved but connecting with public switched telephone networks (PSTNs) over the internet was still problematic. In the late 1990s, companies like Cisco Systems began to offer VoIP phones and equipment that could switch a voice data packet into PSTN-compatible information, which improved call quality and reduced the need for computers.
With the introduction of Session Initiation Protocol (SIP), which signals when to create, modify, and terminate a multimedia session over the Internet Protocol, endpoints were defined. An endpoint can be a smartphone, a computer, or any device that can receive and transmit multimedia content over the internet. This opened the door to file transfer, instant messaging, video conferencing, online gaming, and streaming services.
Through their SIP trunk providers, businesses started using the now-affordable VoIP private branch exchange (PBX) phone systems on their internal IP networks to take advantage of the flexibility and lower costs. VoIP refinements over the past few decades have made this technology a realistic alternative for smaller businesses and individual users trying to lower their communications costs and take advantage of call queuing and tagging, web conferencing, SMS options, and voicemail features. And the combination of VoIP and cloud technologies has been a game changer during the pandemic. Learn more about VoIP phone systems.
Why Do I Need a VoIP Cloud Phone System?
VoIP cloud phone systems from retailers such as Cisco, Polycom, and Yealink with SIP support from companies like AT&T, RingCentral, and Verizon now offer businesses new levels of portability, redundancy, scalability, and flexibility.
Companies with these phone systems maintained their levels of service during the pandemic because their employees were able to take their work phones home and communicate effectively with all the same features they had in the office. Portability and redundancy are key to disaster recovery plans, especially as the weather grows more unpredictable and knocks out power grids for extended periods of time. Employees can relocate and work as usual thanks to VoIP cloud phone systems, and customers can continue to enjoy a high-quality experience.
Scalability and flexibility are important as a business expands. Unlike many analog phone systems, VoIP phone systems don't require physical line installation, and they are generally compatible with new technologies. This means they can be updated easily to take advantage of the latest improvements from multiple vendors.
Is VoIP Available in My Location?
VoIP is available anywhere the internet is available. NacSpace in Nacogdoches, Texas, can assess your current communications setup for free to see if the benefits of VoIP make it worthwhile for your company. We provide, install, and support VoIP phone systems — whether cloud, PBX, or stand-alone — complete with SIP trunk service. Our customized solutions and service ensure businesses in Texas and Louisiana can take advantage of state-of-the-art telecommunications technology while staying within their budgets.
---