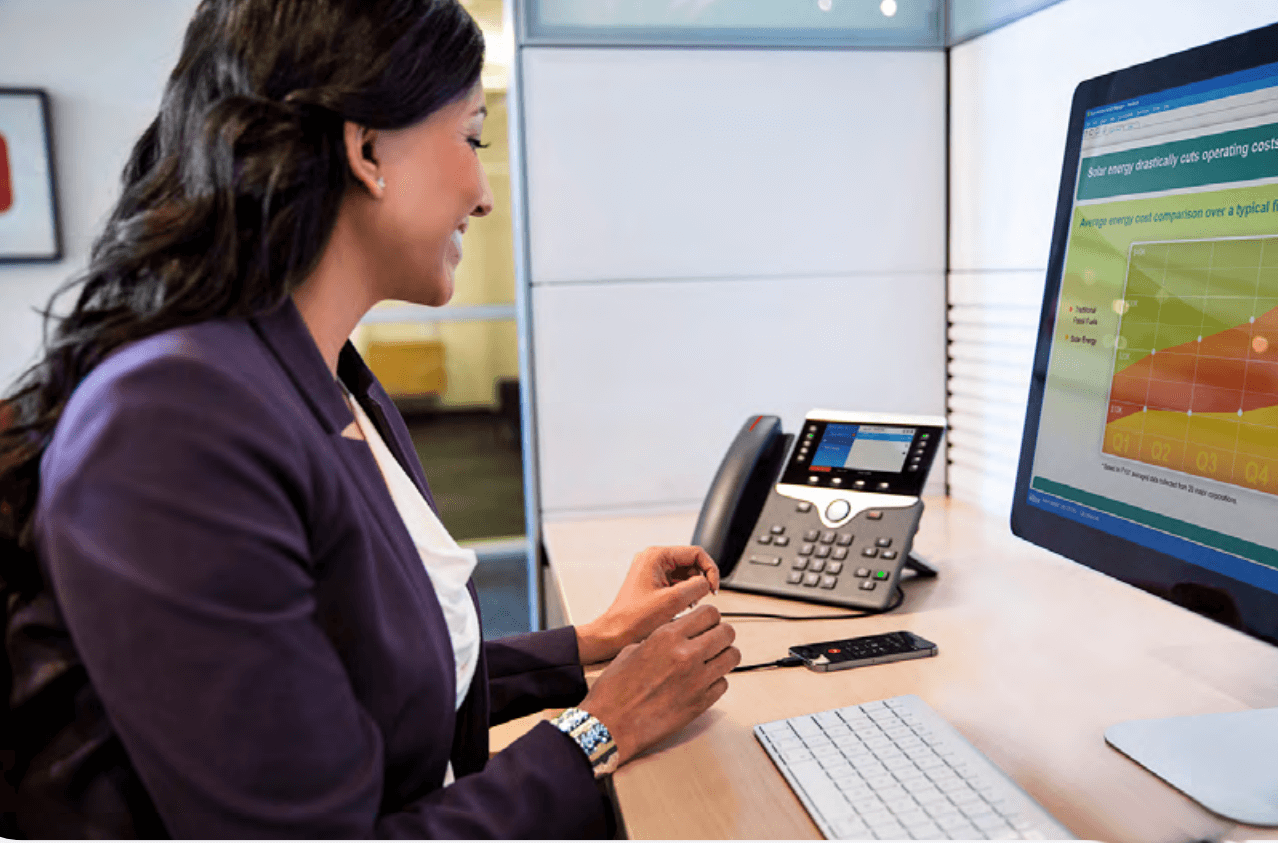 Voice over IP (VoIP) converts voice and multimedia files into digital signals, which are compressed into data packets. These small packets can transfer a lot more information over the internet than can be communicated over traditional analog technology. Once the packets arrive at their destination, they're decompressed for the receiver.
You can use VoIP to deliver voice and multimedia content over a high-speed internet connection instead of an analog phone line.
When Was VoIP Developed?
The first VoIP transmissions in 1973 were part of the Network Voice Protocol invented for the Advanced Research Project Agency Network (ARPANET).
The technology gained traction around 1995, when hobbyists began using it to call people around the globe from their computers without paying the fees associated with long distance via analog landlines. If both callers had the same internet phone software, they could call each other using their PCs, microphones, and headsets, though they likely encountered sound and connectivity issues.
When broadband Ethernet was introduced, call quality improved but connecting with public switched telephone networks (PSTNs) was still problematic.
In the late 1990s, companies like Cisco Systems began to offer VoIP phones and equipment that could switch a voice data packet into PSTN-compatible information, which improved call quality and reduced the need for computers. Businesses started using the now-affordable VoIP on their internal IP networks to take advantage of the flexibility and lower costs. Learn more about VoIP phone systems.
With the introduction of Session Initiation Protocol (SIP), which signals when to create, modify, and terminate a multimedia session over the Internet Protocol, endpoints were defined. An endpoint can be a smartphone, a computer, or any device that can receive and transmit multimedia content over the internet. This opened the door to file transfer, instant messaging, video conferencing, online gaming, and streaming services.
VoIP refinements over the past 20 years have made this technology a realistic alternative for smaller businesses and individual users trying to lower their communications costs.
Why Do I Need VoIP?
If you have reliable high-speed internet access and your monthly phone bills make up a large amount of your business or home overhead, you should consider VoIP. You can avoid landline taxes and fees while using features including conference calling, caller ID, and call waiting. You can choose a number with any area code or port over your current number, which may cost extra and take up to 10 days.
Do I Need IP Phones or a Computer?
No, you do not need an IP phone system. You can use an analog telephone adaptor (ATA) to connect your analog phone to a high-speed internet connection. A computer usually gives you access to more features offered by your VoIP provider, but it is not necessary.
Is VoIP in East Texas?
It is. NacSpace offers VoIP services and equipment, including Cisco phones, to businesses in Nacogdoches, Tyler, Longview, Lufkin, Carthage, Center, Crockett, Diboll, Henderson, Jacksonville, Jasper, Kilgore, and Palestine, TX. We can assess your current communications setup for free to see if the benefits outweigh the costs for your business or residence.
---