Take a look at some of our recent website design projects. We work closely with our clients to deliver a customized web presence that is highly effective, mobile-friendly, and easy to maintain.
---
Campbell Cox – East Texas Mediation & Arbitration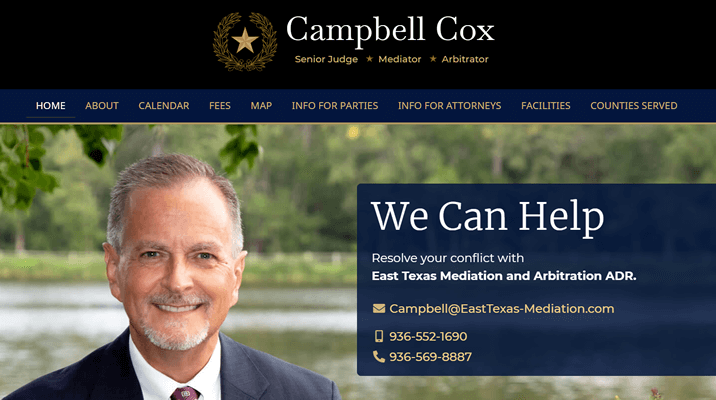 Judge Campbell Cox is a mediator and arbitrator dedicated to alternative dispute resolution in East Texas. Based in Nacogdoches, TX, Judge Cox can travel anywhere in East Texas for mediation and arbitration.
---
The Village Nac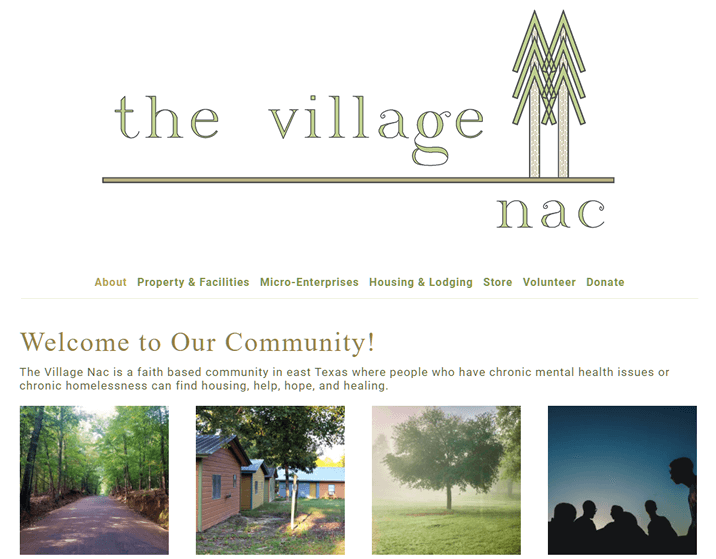 The Village Nac is a faith based community in east Texas where people who have chronic mental health issues or chronic homelessness can find housing, help, hope, and healing.
---
East Texas Manufacturing Alliance
www.EastTexasManufacturingAlliance.org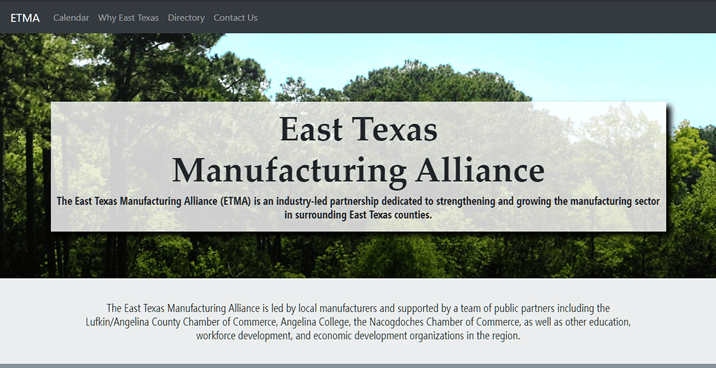 The East Texas Manufacturing Alliance (ETMA) is an industry-led partnership dedicated to strengthening and growing the manufacturing sector in surrounding East Texas counties.
---
Elliott Electric Supply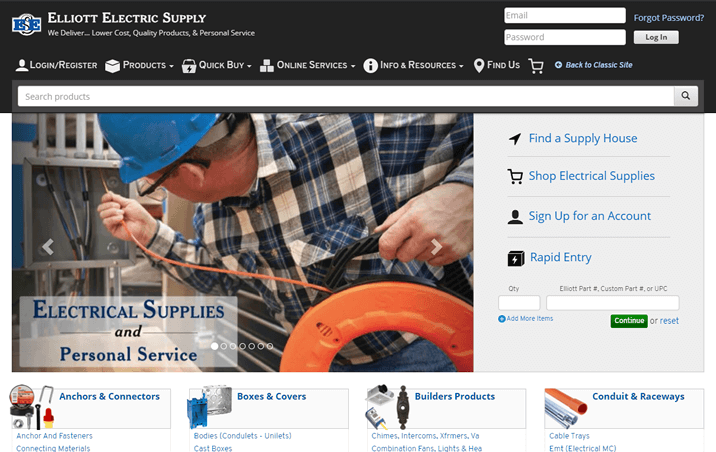 Among the top-ranked electrical parts distributors in the nation, Elliott Electric Supply is a regional leader in the electrical supplies distribution industry, with a strong network of locations throughout the southern states.
---